Le Pylône, majestueux, porte littéralement notre mode de vie, l'énergie, la communication, au travers du réseau qu'il tisse inlassablement à la surface de notre planète . Narguant le bipède à station verticale par sa hauteur, son envergure, sa nécessité vitale et parfois cette troublante paréidolie anthropomorphique.

The majestic Pylon literally carries our way of life, energy, communication, through the network that it tirelessly weaves on the surface of our planet. Taunting the biped at a vertical station by its height, its scale, its vital necessity and sometimes this disturbing anthropomorphic pareidolia.
Née des sensations que notre environnement moderne nous assène, souvent de manière insidieuse, cette série navigue entre réalisme et surréalisme. Les images apparaissent au gré des  superpositions de photos, surexpositions sous stéroïdes. Les unes apportent les couleurs, d'autres les structures, textures, symboles.
Born from the sensations that our modern environment brings us, often insidiously, this series navigates between realism and surrealism. The images appear according to photo overlays, overexposures on steroids. Some bring colors, others structures, textures, symbols.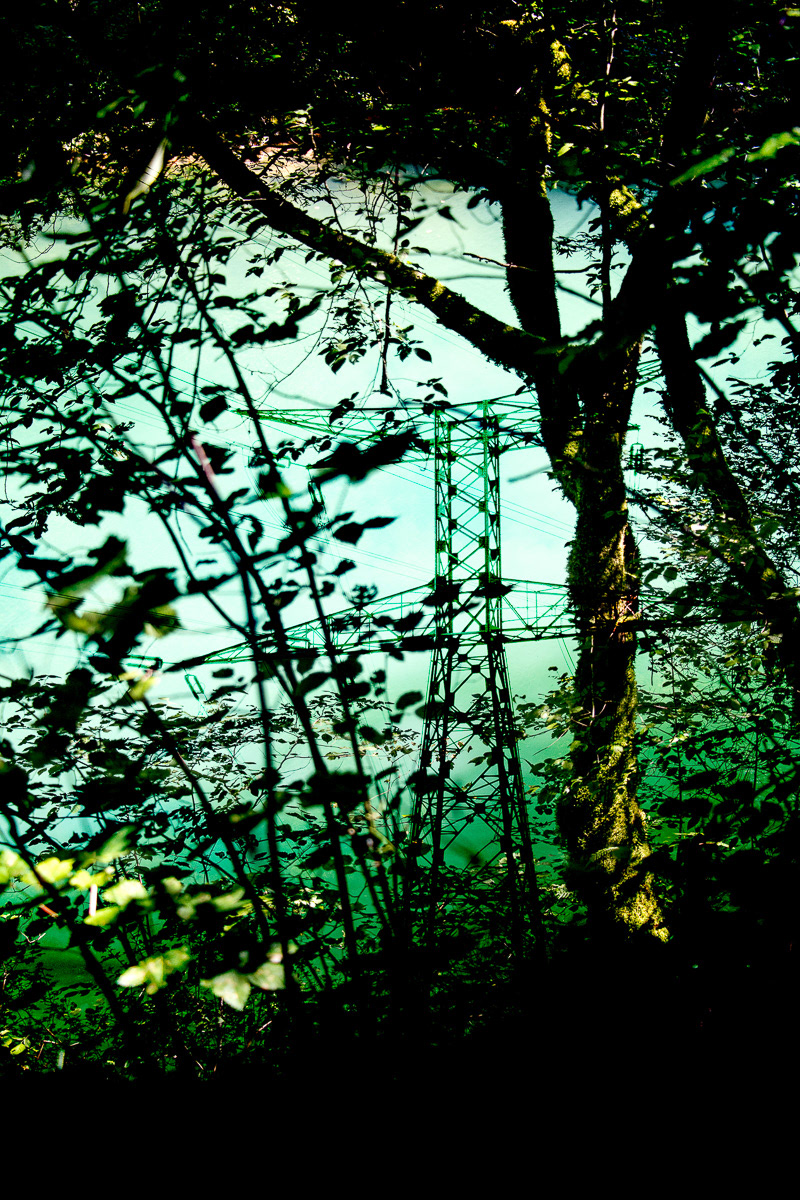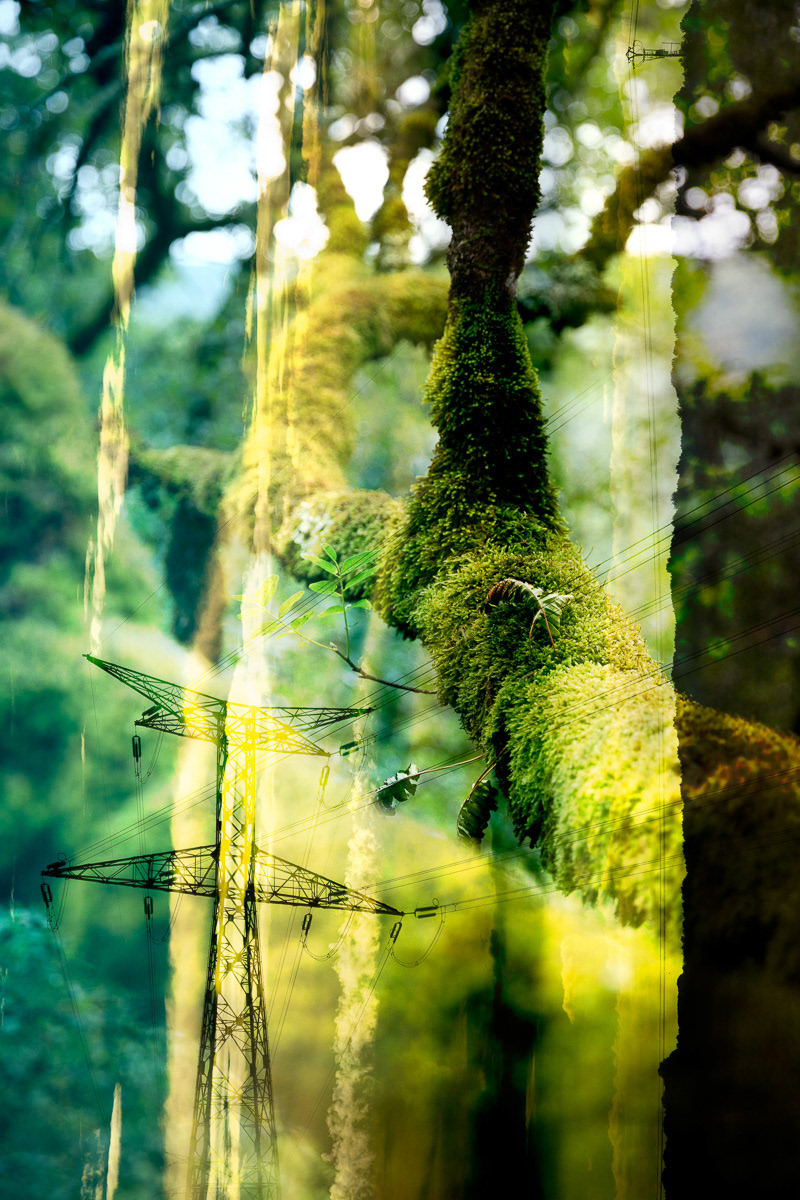 La complexité de notre société, de notre environnement apparait, là, à travers les détails à profusion, à différentes échelles, des couleurs devenues sur-naturelles.
The complexity of our society, of our environment appears there, through the profusion of details, at different scales, of colors that have become super-natural.
Expression de ce sentiment, indéfinissable dans un premier temps, désespérante lorsque l'on en perçoit la cause, cette sensation de malaise noue le ventre et obscurcit l'horizon.
Expression of this feeling, indefinable at first, despairing when we perceive the cause, this feeling of discomfort ties the stomach and darkens the horizon.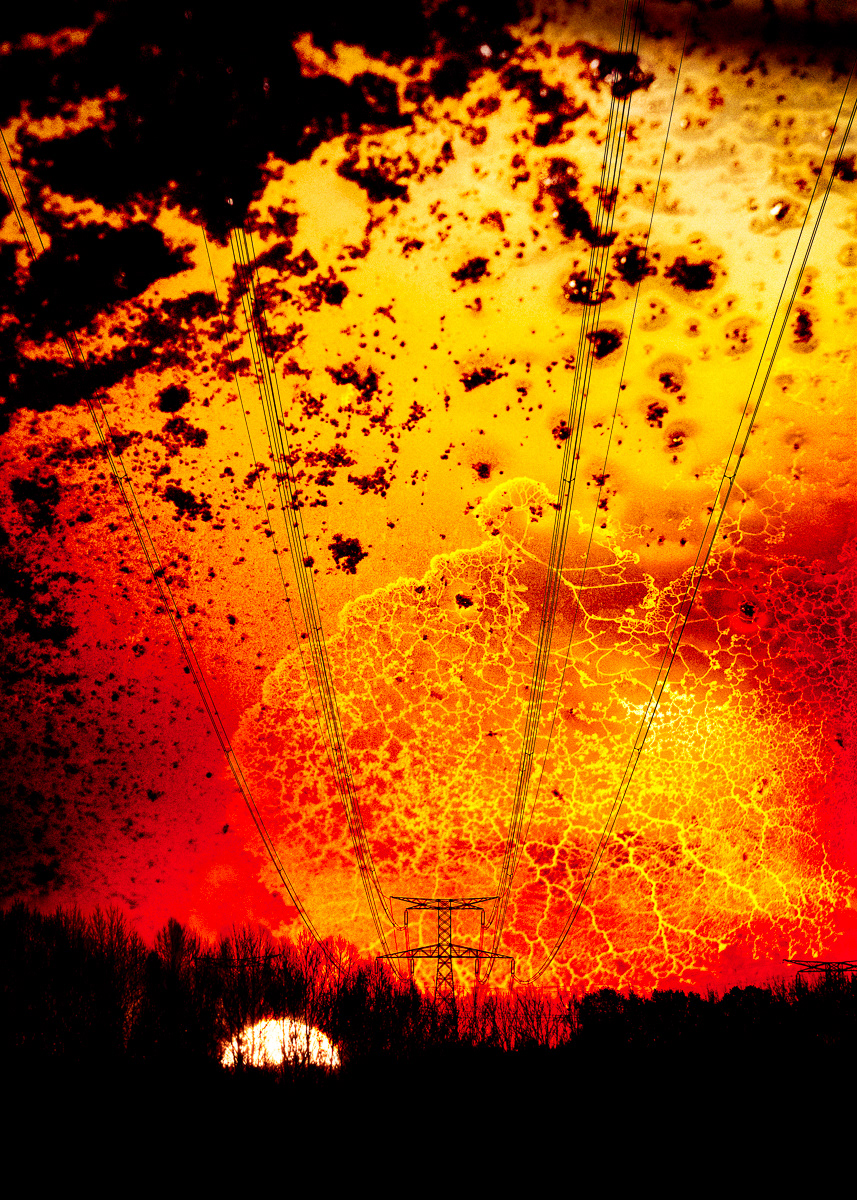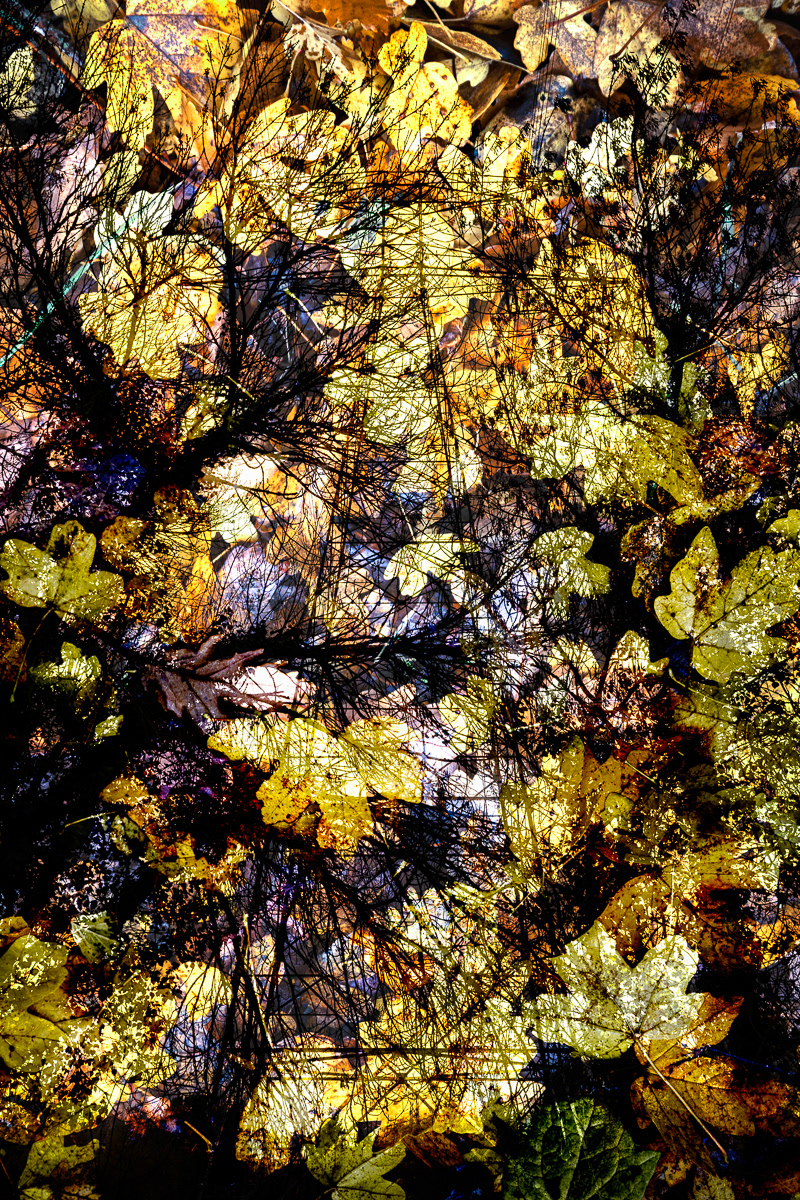 La cause ne s'impose pas à l'esprit, un temps est nécessaire pour relier les éléments. L'espace quotidien n'évolue plus, il se transmute. Le minéral surgissant de toute part, dénaturation d'une surface jadis lieu de réactions chimiques enfanteresses. Finement, malicieusement, les particules cristallisent sous des formes très-cliniques.
The cause is not imposed on the mind, it takes time to connect the elements. Daily space no longer evolves, it transmutes. The mineral appearing from all sides, denaturation of a surface formerly place of childish chemical reactions. Finely, maliciously, the particles crystallize in very clinical forms.
Tous les chemins y mènent, l'écoumène est partout...
All roads lead there, the ecumene is everywhere ...